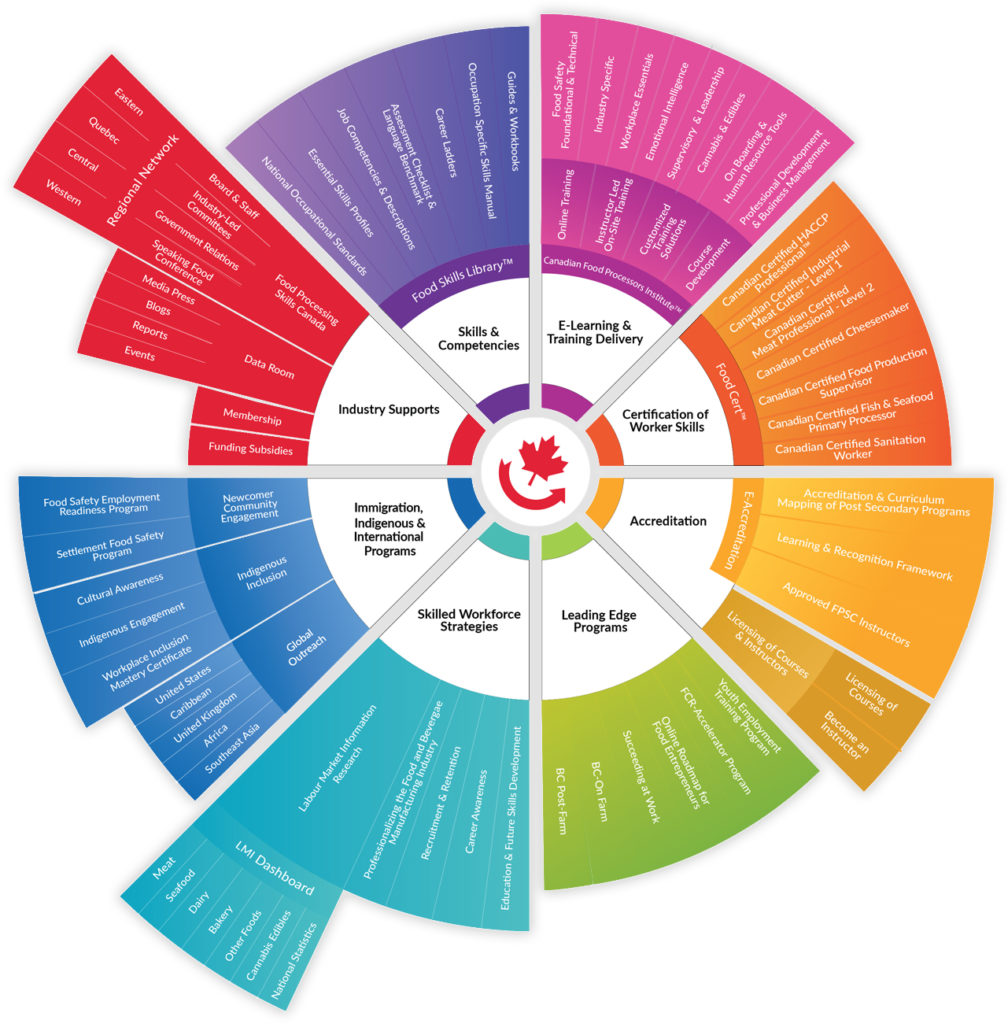 iFood360° is delivered by Food Processing Skills Canada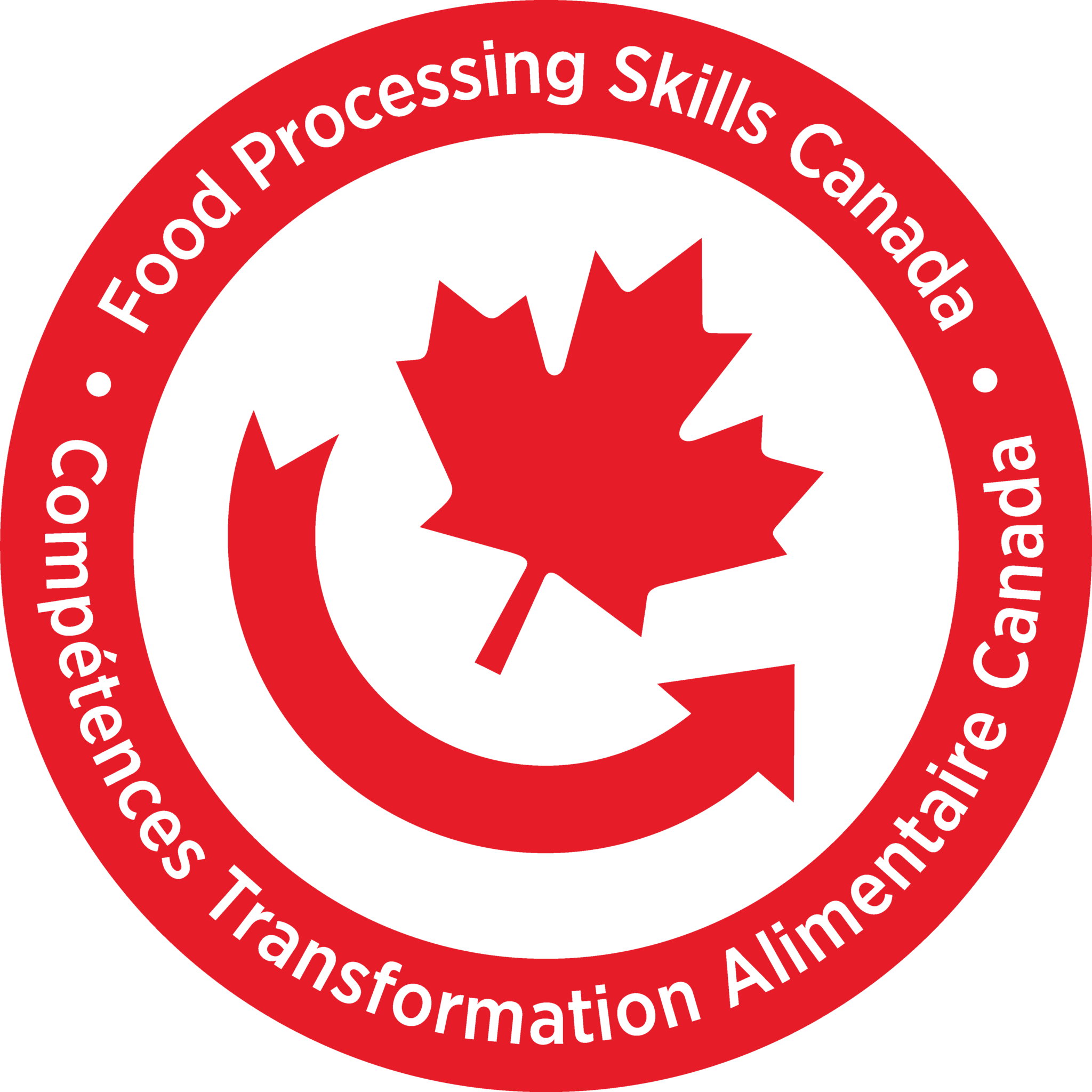 Food Processing Skills Canada (FPSC) is the food and beverage manufacturing industry's workforce development organization. As a non-profit, located in Ottawa with representatives across Canada, we support food and beverage manufacturing businesses from coast to coast in developing skilled and professional employees and workplace environments.
Our work directly and positively impacts industry talent attraction, workforce retention and employment culture. We care about assisting the industry in finding, training and retaining the very best people for the job. Through our partnerships with industry, associations, educators and all levels of governments in Canada, FPSC has developed valuable resources for the sector including the Food Skills Library™, Canadian Food Processors Institute™,  FoodCert™and Labour Market Information Reports.
Food Processing Skills Canada Membership
Become part of our membership community of manufacturers, educators and industry professionals, and benefit from workforce resources & program opportunities.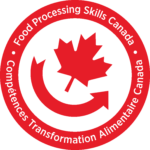 Save on training and resources
Access exclusive specials and events
Connect with funding opportunities
Participate in leading edge programs
The Learning & Recognition Framework
The Learning and Recognition Framework (LRF) is the Canadian food and beverage manufacturing industry's first documented model that clearly defines qualifications and competencies required for jobs in the industry.
The framework was developed by Food Processing Skills Canada with stakeholder partners to ensure job clarity for employers, jobseekers, employees and educators.
The LRF is the backbone to future accreditation of post-secondary food industry curriculum and programming, and job recognition such as certifications.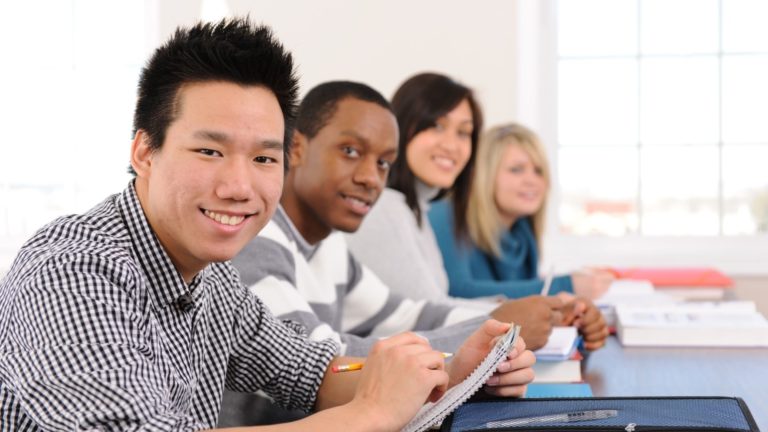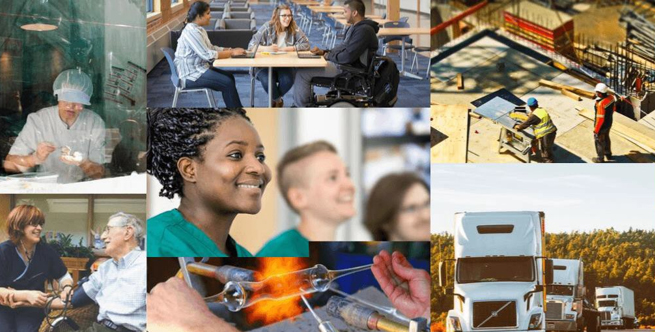 The iFood360° project gratefully acknowledges funding provided by the Government of Canada's Future Skills Centre.
The Future Skills Centre is dedicated to helping Canadians gain the skills they need to thrive in a changing labour market.
The Future Skills Centre is a pan-Canadian initiative, connecting ideas and innovations generated across Canada so that employees and employers can succeed in the labour market, and to ensure that local, regional, and national economies thrive.
The Future Skills Centre aims to help all Canadians benefit from effective skills development, and seek to ensure an inclusive approach to supporting underserved groups such as women, youth, Indigenous peoples, newcomers, racialized peoples, LGBTQ2S+ peoples, persons with disabilities, veterans, and Canadians living in rural, remote, and Northern communities.